Nina Simone Biopic Trailer Revives Criticism Of Casting Choice:
The first look at the upcoming Nina Simone biopic is out, and it's reigniting objections to a light-skinned actress playing the dark-skinned activist and jazz singer.
Criticism has dogged "Nina" since news broke in 2012 that actress Zoe Saldana, who is of Dominican and Puerto Rican descent, would play the brilliant yet troubled singer known as the High Priestess of Soul.
The casting sparked a barrage of infuriated columns and blog posts, calls for a boycott and an online petition for a casting change. Even Simone's daughter, actress and singer Lisa Simone Kelly, has disavowed the film, telling The New York Times in 2012 that she respected Saldana but was disappointed by the casting decision.
Astronaut Scott Kelly Taller After Space Stint:
Astronaut Scott Kelly and his twin brother used to be the same height.
But it's likely that won't be true when the two stand side by side for the first time in nearly a year.
NASA's Jeff Williams told CNN that Scott Kelly grew 2 inches during his time aboard the International Space Station
It was expected, and it's temporary, Williams said.
"Astronauts get taller in space as the spine elongates," Williams said, "but they return to preflight height after a short time back on Earth."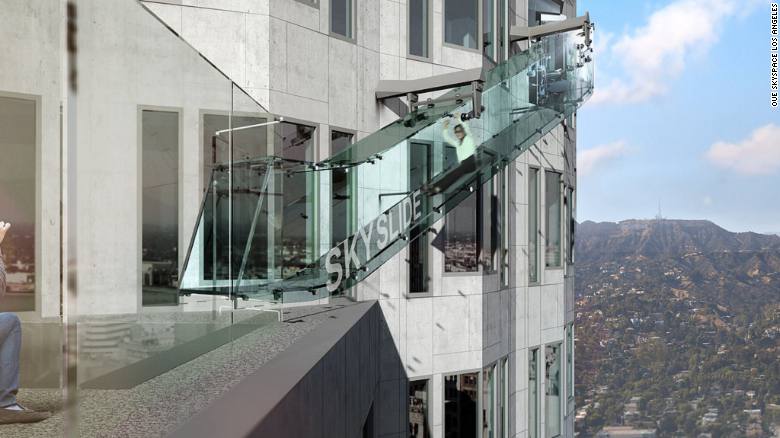 Los Angeles Skyscraper To Get Glass Slide That Starts At 70th Floor:
Why walk on a glass platform when you can slide?
The tallest building in the west will have a 45-feet-long glass slide that juts from the skyscraper and hovers about 1,000 feet above ground.
CLICK HERE to read story
source: CNN.com
5 Things To Know For Your New Day — Thursday, March 3  was originally published on praisecleveland.com
Also On Praise 104.1: