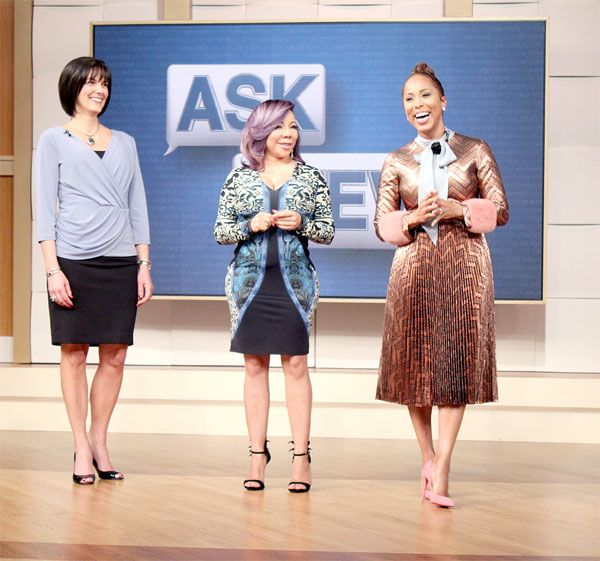 Steve Harvey invited his wife Marjorie Harvey and Tameka "Tiny" Harris on today's show to dish their knowledge to other wives about how to be good stepmoms. This should be interesting.  Get their words of wisdom inside…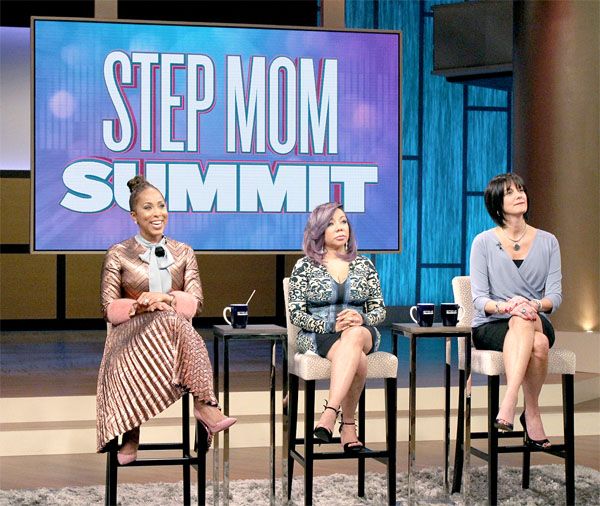 On today's episode of the "Steve Harvey Show," Steve hosted a "Stepmom Summit" with his wife Marjorie Harvey, T.I.'s wife Tiny Harris founder of Stepmom Magazine Brenda Ockun are sharing helpful tips to other wives who are transitioning into the stepmom role. Both Marjorie and Tiny know a thing or two about being stepmoms as they both entered marriages with men who had children from previous relationships.  They also came into the relationship with their own kids.
Audience members asked the ladies on the panel their advice on a number of topics they are dealing with as stepmoms. The ladies actually offered up some good advice on how to deal with certain issues that come up when you're raising children that aren't your own.
In one segment, Steve reveals all seven of their kids went bowling to start the bonding process after he and Marjorie decided they were going to get married. When they returned, all of their kids told them they "weren't ready" for them to get married. The kids said they didn't ask them FIRST to get married.
Well, Steve wasn't having it.  He felt their kids didn't have a say in their relationship, so he walked away. He said he wasn't "discussing a damn thing with them." Ha! Meanwhile, Marjorie stepped into her stepmom role and talked it out with all of them.
Check it and get your laugh on below because y'all know Steve brought the commentary:
source: Joy105.com
Marjorie Harvey & Tameka "Tiny" Harris Dish Out Parenting Advice To Fellow Stepmoms…  was originally published on praisecleveland.com