Grammys 2016: Taylor Swift's '1989' Is Album Of The Year:
The three big prizes at the 58th Annual Grammy Awards went three different ways Monday night, with Taylor Swift's "1989" album winning the biggest of them all: album of the year.
"As the first woman to win album of the year at the Grammys twice, I want to say to all the young women out there, there are going to be people along the way who will try to undercut your success," she said in her acceptance speech. "But if you focus on the work, someday when you get when you're going, you'll know it is you and the people who love you who put you there."
Record of the year went to "Uptown Funk", Mark Ronson's song that featured Bruno Mars on vocals.
Ed Sheeran won song of the year for "Thinking Out Loud." The honor, a songwriter's award, seemed to catch Sheeran off guard.
Inside Obama's Process For Replacing Antonin Scalia:
The Obama administration did not wait long before working on options to replace the late Justice Antonin Scalia on the Supreme Court.
The process began Saturday night with conference calls among the president's legal team, followed by meetings Sunday to begin drawing up a list of possible names, according to two people who have been involved in the past two Obama Supreme Court nominations and remain close to the administration.
The White House already has a small list of people for whom deep background research was done when they were finalists for the last two openings on the court or other top jobs, like attorney general.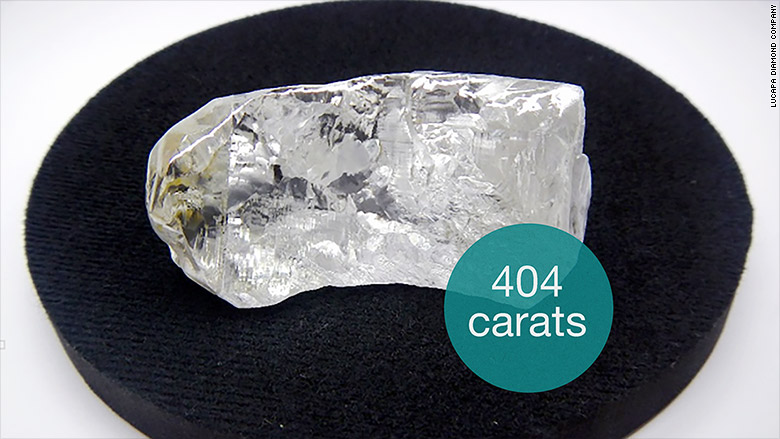 Diamond Weighing 404 Carats Is One Of The Largest Ever Found:
A massive diamond among the largest ever discovered was recently unearthed in Angola, mining company Lucapa announced Monday.
At 404.2 carats, it measures about 7 cm across — about the length of a credit card, Lucapa said.
It was mined by the Lulo Diamond Project, a partnership between Endiama, Angola's national diamond company, Lucapa Diamond Company, and a private investor, Rosas & Pétalas.
New York-based diamond retailer Yehuda tested the new diamond's color and clarity, according to Lucapa, and categorized it as a Type IIa stone — meaning it's virtually flawless.
CLICK HERE to read story
source: CNN.com
5 Things To Know For Your New Day — Tuesday, February 16  was originally published on praisecleveland.com
Also On Praise 104.1: