Candidates Gear Up For Super Tuesday:
Super Tuesday is likely to live up to its billing for Donald Trump.
The first day of multiple-state voting looms large in a wild presidential race after early states trimmed the field and the brash billionaire and his army of outsider voters are positioned to send panic through the Republican establishment by tightening his grip on the party's nomination.
Hillary Clinton — boosted by her huge win in South Carolina on Saturday — is meanwhile hoping to start locking out her Democratic rival Bernie Sanders, who is giving her a tougher-than-expected challenge, by showing the strength of the Southern foundation of minority voters on which her campaign is built.
Navy SEAL Receives Medal of Honor For Hostage Rescue:
Navy SEAL Edward Byers received the Medal of Honor on Monday morning for his role in rescuing an American civilian being held hostage by Taliban insurgents in Afghanistan.
President Barack Obama awarded Senior Chief Special Warfare Operator Byers the nation's highest medal for valor in combat, while pointing out that only five other SEALs had received the honor ever before.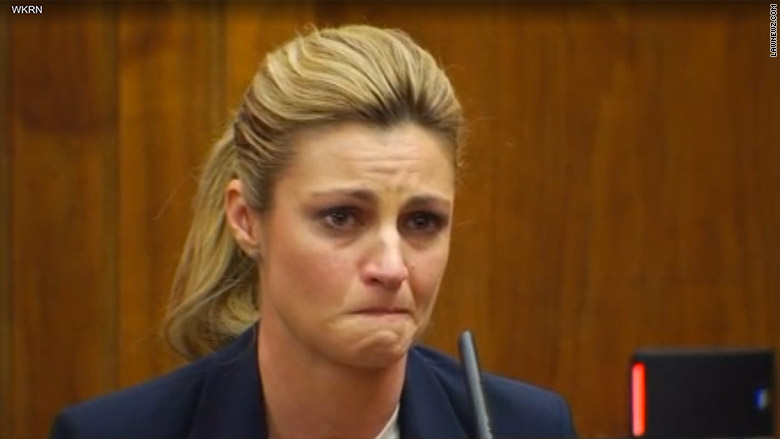 Erin Andrews Tearfully Testifies In $75 Million Stalker Trial:
The sportscaster Erin Andrews tearfully told a court Monday that when she found out a stalker had posted nude video online, she called her father and frantically screamed, "Dad, I'm naked all over the Internet."
She was so distraught, she said that the hotel where she was staying called to ask if she was okay.
Those moments, Andrews said, were like "an out of body experience."
Andrews, a reporter for Fox Sports, took the stand as her $75 million civil trial over the secret nude videos reached its second week.
CLICK HERE to read story
source: CNN.com
5 Things To Know For Your New Day — Tuesday, March 1  was originally published on praisecleveland.com